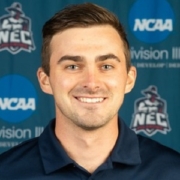 Brad Campion
Program Director
Email: odpdirector@soccernh.org
Brad Campion is the current head men's soccer coach at New England College. Campion's coaching staff was named 2020-21 NCAA Division III New England Regional Staff of the Year.
A former ODP Regional Team captain, Campion played a portion of his collegiate soccer in New Hampshire and has spent the last 3 years coaching NH collegiate and youth soccer.
In 2019, Campion was part of the University of New Hampshire coaching staff that was named 2019 Northeast Region and America East Coaching Staff of the Year .He helped the Wildcats win the 2019 America East Regular Season and Tournament Championships. UNH Men's Soccer also ranked No. 1 in goal against average in the country, had a record of 15-2-3, and finished No. 17 in the RPI.
Before UNH, Campion served as the first assistant coach for the Men's Soccer program at SUNY Purchase and as a head coach for Manhattan Soccer Club. While in New York City, Campion completed an M.A. in Higher and Postsecondary Education from Teachers College, Columbia University.
Campion played collegiate soccer for Marc Hubbard at Southern New Hampshire University for two years and then finished his career at SUNY Geneseo. Under Hubbard at Southern New Hampshire University, Campion won the 2013 NCAA DII National Championship, two-conference championships, and was the NCAA Elite 89 Academic Award Recipient. At SUNY Geneseo, Campion was a two-time Academic All-American, two-time All-East selection, three-time first-team All-Conference selection, and SUNYAC's 2016 Scholar-Athlete of the Year.
NH Soccer Association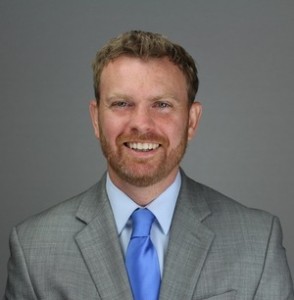 Ed Royer
Administrator Director
odpadmin@soccernh.org
Ed Royer joined our New Hampshire ODP Staff in June 2021. He holds a Law Degree and a Master of Science in Sport Management from the University of Florida. Royer is currently a college professor of Sport Management at New England College.
Ed is also a New England Revolution Academy Coach and holds a U.S. Soccer 'C' License. Ed coached in Florida for 15 years with several clubs including Tampa Bay United and the Chargers Soccer Club. Ed coached the Chargers to the Florida State Commissioner's Cup and the Club Director's League Championships in the 2018-2019 season. Ed was awarded Coach of the year in 2017-2018 and the 2018-2019 seasons. In addition to coaching, Ed was the Director of Recreational Soccer as well.
NH Soccer Association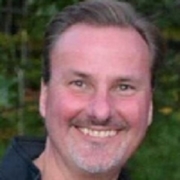 Trevor Fox
NHSA Executive Vice President
603-626-9686
Exec-VP@SoccerNH.org
NH Soccer Association
Panos Galatas
Publicity Administrator
NH Soccer Association
New Hampshire Soccer Association
The New Hampshire Soccer Association (NHSA) is a non-profit 501 (c) (3) organization established to promote, educate and advance the game of soccer in New Hampshire.