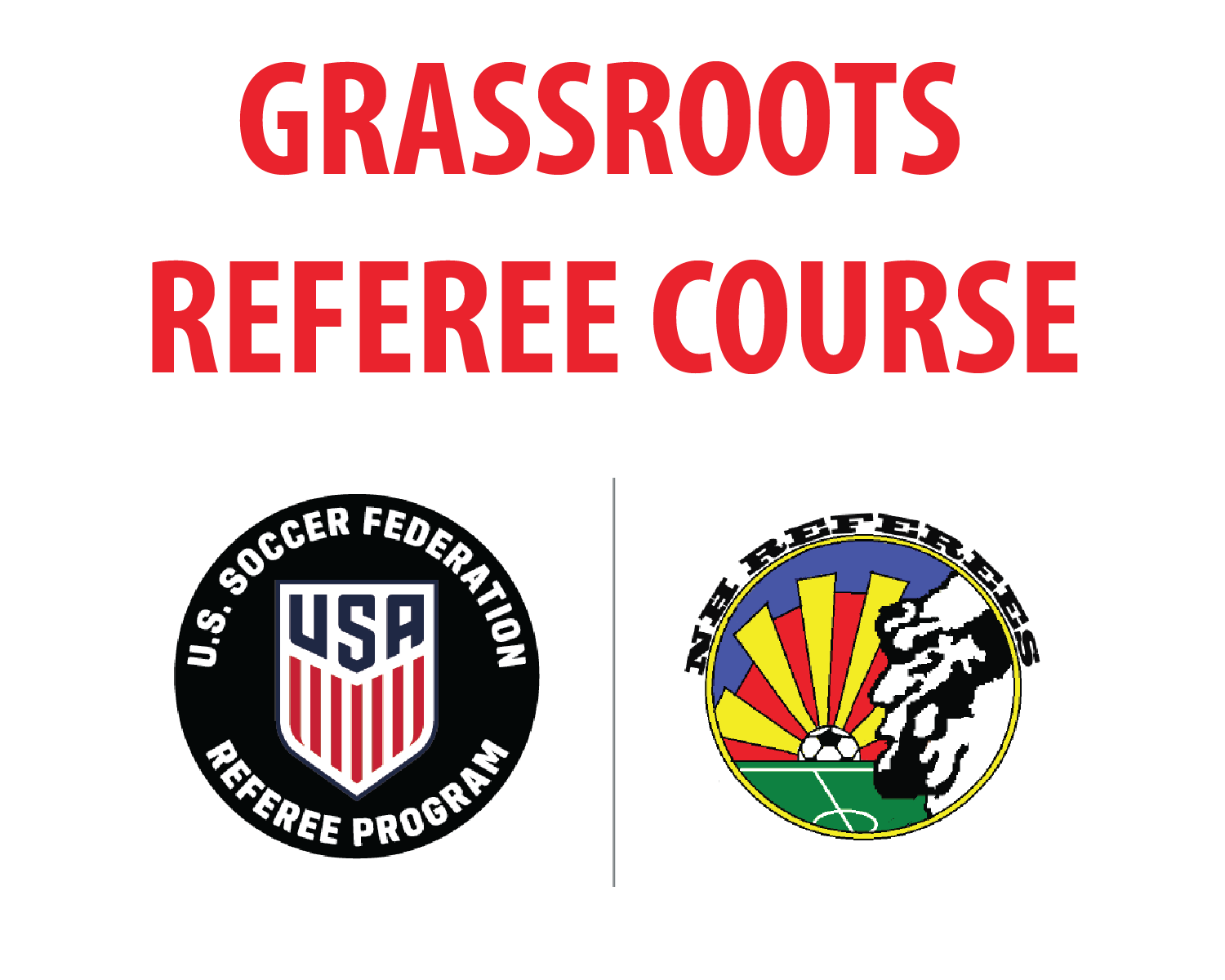 Grassroots Referee Course
Rochester, NH
The referee certification process is entirely new compared to previous classes. The National Referee Office has implemented a new course structure. Candidates will need to complete online content that is anticipated to take between 6 to 8 hours to complete prior to the In-Person session.
The instructions on how to complete the registration can be found by clicking here.
Also, please note one policy change is that per US Soccer, as of July 1, all new referees must be at least 13 years old to register to take the referee certification course. This is a hard requirement with no room for exception even if an individual's birthday is one day later.
If you have any questions please contact the SDI, John Breda (SDI@SoccerNH.org).