New Hampshire Soccer Association/United States Adult Soccer Association's (USASA) season year runs from September 1st of the current year to August 31st of the following year. The minimum age to register is 14 years of age as of September 1 of the current seasonal year. Players under the age of 18 are required to complete an Adult Registration Form (minor) signed by his/her parent or legal guardian. There is no maximum player age limit.
The USASA National Veterans Cup offers Over 30 to Over 70 age divisions. Individual adult league age requirements may vary. Check your local league's rules regarding minimum age requirements.
For those adult clubs or leagues interested in affiliating with New Hampshire Soccer Association, it is never too late to do so as we accept leagues and clubs throughout the year, as long as the league or club is incorporated with the State of New Hampshire.
Membership affiliation with international, national and State Soccer Official Governing bodies that include FIFA, United State Soccer Federation (USSF), and USASA
Affiliate Member League Sanctioning – All ages, skill levels & play types
Insurance coverage USASA (General liability)
Eligibility to participate in New Hampshire Soccer Association, US Soccer, USASA and FIFA & International Football Federation Tournaments, including the US Soccer Lamar Hunt Open Cup
Presence on the New Hampshire Soccer Association Website through its League Directory, Sanctioned Adult Tournament Directory Listing, as well as inclusion in the Adult League Update email to Membership
Professional New Hampshire Soccer Association Online Player Registration and Scheduling System
Direct Access to USSF Referee Associations & New Hampshire State Referee Committee
Adult Member Affiliate Representation on New Hampshire Soccer Association Board
Access to New Hampshire Soccer Association Special Events
In addition, adult players are allowed to Multi-Roster. This means that an adult player may play in multiple affiliated leagues or teams at no additional cost. Check your local league's rules regarding multi-team rostering.

Latino Hispanic International Football Association
LHIFA, known as the Latino Hispanic International Football Association has a long and exciting history that started in 1992. It is one of the most popular soccer leagues which focus on the southern New Hampshire and Northern Massachusetts area. Despite being known as the Latino Hispanic International Football Association, the emphasis is on the "I" in LHIFA, as LHIFA encourages all players regardless of race to participate in their men's league and club.
Contact:
Info@lhifasoccer.com
Pepe@lhifasoccer.com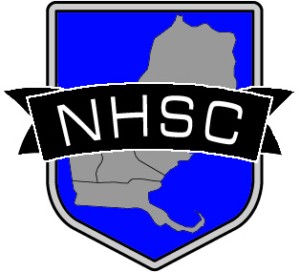 New Hampshire Soccer Conference
Currently we have teams from Maine, NH, VT and MA, making up the 85-team league. There are 5 male divisions, 3 female divisions, 1 Adult Co-Ed Division and this year we're adding a new High School Co-Ed Division. It is truly a great league with great people.
Contact:
info.nhsc@gmail.com