Ed Royer
League Director
Ed Royer holds a Law Degree, a Master of Science in Sport Management from the University of Florida and is a professor of Sport Management at New England College.
He is a New England Revolution Academy Staff Coach and scout.
He is an Assistant Coach and the Director of Player Development for Men's Soccer at New England College.
He is the Administrative Director for the New Hampshire Olympic Development Program (ODP).
Ed coached in Florida for 15 years with several clubs including Tampa Bay United and the Chargers Soccer Club. He coached the Chargers to the Florida State Commissioner's Cup and the Club Director's League Championships in the 2018-2019 season. Ed was awarded Coach of the year in 2017-2018 and the 2018-2019 seasons. In addition to coaching, Ed served as a program director and league director.
NH Soccer Association
US Youth Soccer Compliance
Cullen Madden
NHSA VP of Youth Competitive Soccer
NH Soccer Association
League Operating Committee (L.O.C.)
It is the belief that the New Hampshire Soccer League be a league focused on the needs of its member clubs. The New Hampshire Soccer League feels that clubs should have a voice when major decisions need to be made. The New Hampshire Soccer League will utilize a League Operating Committee (L.O.C.) to ensure that the voices of the member clubs are heard. All L.O.C. members must provide CURRENT contact information to be posted on the New Hampshire Soccer League Website.
The L.O.C. will consist of the league director, lead referee assignor, and a minimum of five (5) members from different member clubs, who will be available to listen to member club concerns, ideas, and criticisms. Members are volunteers from the clubs within the league.
L.O.C. Members will meet at a minimum of two (2) times per season or four (4) times annually. Meetings will take place during the week leading up to week 5 of the season and within two (2) weeks from each of the season's end (Spring/Fall).
Meeting dates will be published on the NHSL Calendar as well as the NHSA Calendar. Meetings will be held at the NHSA State Office and be open for any and all club members to attend.
Meetings will be run in a professional and orderly manner with any business brought before the L.O.C. submitted prior to the meeting in which is to be heard.
Meeting Minutes must be taken by the league director, or his/her designee, and published to the NHSL website within 72 hours of meeting completion.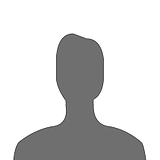 Patrick Kelly
Auburn Soccer Club
NH Soccer Association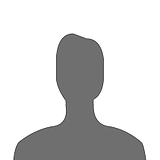 Adam Gill
Hampshire United Soccer Club
NH Soccer Association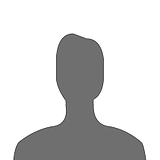 Debbie Papmichael
Raymond Soccer Club
NH Soccer Association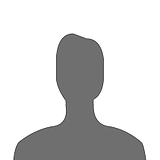 Scott Locasto
Merrimack Soccer Club
NH Soccer Association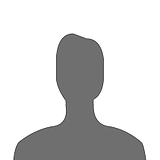 Rob Boucher
Candia FC
NH Soccer Association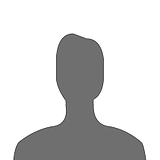 Erica Crea
Hollis/Brookline Cavaliers Soccer Club
NH Soccer Association
SOUTHERN REGION
AMHERST
DERRY SOCCER CLUB
HAMPSHIRE UNITED
HOLLIS / BROOKLINE
HUDSON UNITED
LHIFA-YOUTH
LONDONDERRY UNITED
PELHAM SOCCER
SALEM
TIMBERWOLVES
TRI TOWN UNITED
WINDHAM
WORLD CUP
CENTRAL REGION
BEDFORD ATHLETIC CLUB
AUBURN SOCCER CLUB
GPS
HOOKSETT
LITCHFIELD SC
MANCHESTER SOCCER CLUB
MERRIMACK SC
WESTERN REGION
CENTERLINE SOCCER CLUB
CHESHIRE UNITED
CONVAL SOCCER CLUB
HILLSBORO
HOPKINTON SC
JOHN STARK
KEARSARGE UNITED
LIGHTNING SC
PEMI BAKER
RED DEVILS
SULLIVAN
NORTHERN REGION
BOW SOCCER CLUB
CAPITAL SOCCER CLUB
SEACOAST EXPRESS
LAKES REGION UNITED
LOUDON FREEDOM
MT WASHINGTON VALLEY
SUNCOOK SHARKS
SUNCOOK YOUTH SOCCER
SEACOAST REGION
ATLANTIC ROVERS
BARRINGTON SOCCER CLUB
CANDIA YOUTH ATHLETIC ASSOC.
DOVER SA
EPPING YOUTH ATHLETIC ASSOC.
EXETER YOUTH SOCCER
FREMONT SOCCER CLUB
GRANITE STATE FC
GREAT BAY UNITED
HAMPTON ATTACK
MAXIMUM VELOCITY FC
NEWMARKET YOUTH SOCCER
NORTH HAMPTON
NOTTINGHAM SC
OYSTER RIVER UNITED
PORTSMOUTH CITY
RAYMOND SC
ROCHESTER
ROSO
RYE
SANBORN
New Hampshire Soccer Association
The New Hampshire Soccer Association (NHSA) is a non-profit 501 (c) (3) organization established to promote, educate and advance the game of soccer in New Hampshire.