Ryan Joy
League Director
A New Hampshire native, grew up in Concord, where he started playing his club soccer with Express Soccer Club in the mid-nineties. An all-state player at Concord High School, he was a part of the 2004 NH Lions Cup team and played for various clubs from NH Classics, Hampshire FC, and the NH Phantoms.
He continued his playing career at Worcester Polytechnic Institute where a severe knee injury saw him sidelined and back home. It was during that time that his High School soccer coach, Scott Dunlop, introduced him to the world of coaching, and he hasn't looked back since.
Ryan started coaching at the club level and has since worked with teams varying from u10-u18 boys and girls. At the age of 20 he coached the boy's JV team at Bishop Brady and moved to be the JV Girls coach at Concord High School the following year. At one point he was working with the high school team, three club teams, as well as ODP all at the same time.
In 2009 it was time to go back to school where he finished his undergraduate degree in Business Administration at Plymouth State University and played on the men's soccer team that year. A second knee injury forced him to hang up his boots and he became the men's assistant coach in 2010, a position he held for four years.
During that time, Ryan was brought on as the Boys Varsity Head Coach at Bishop Brady High School, leading the team to its first winning season in 17 years and being awarded the 2013 NHIAA Coach of the Year. He coached the boys NH Lions Cup team in the summer of 2014, which made him the only male player in the state of New Hampshire to have played and coached in that same game (he was told).
Ryan was hired as the Head Coach of the women's soccer team at PSU in 2014, earning LEC Conference Coach of the Year honors in 2016 (only the 2nd PSU women's coach to do so). He will be entering his sixth year under the helm at Plymouth for the 2019 season, becoming the longest tenured Women's Soccer Coach in PSU history.
Ryan has also been a patched US Soccer referee as well as a USFF futsal patched referee, was a league manager and coordinator at Fieldhouse Sports, and sat on the Board of Directors for Express Soccer Club. He holds a United States Soccer Federation (USSF) National "D" License and a United Soccer Coaches Advanced National Diploma.
One part of the game that Ryan is truly passionate about is player development. For a better part of a decade, Ryan helped grow Samba Player Development Academy (PDA), based out of the Concord area. Alongside his good friend (founder/owner) Chuck Breton, they grew Samba to become the largest independent, unaffiliated (with any clubs) training program in the state of New Hampshire - training hundreds of recreational, club, state, regional, and national level players.
From Samba stemmed a futsal program called, "Samba Black" who competed at regional and national levels. Ryan helped lead Samba Black to two national championships and more than 20 regional championships, - to this day being one of the most successful futsal programs.
This excitement for futsal led Ryan to start a Samba Futsal League, which by its second year grew from an internal extension of Samba PDA to a fully operational, independent futsal league, known as 1st Touch Futsal. The league grew to over 100 teams in a three-year span. 1st Touch also worked extensively with the development of young referees with their mentorship program, providing a league environment that was safe, positive, and enjoyable for all who were involved.
Samba went global. A non-profit was created by a group of local families who wanted to give back to those who were less fortunate. Samba International helps provide food, water, and educational scholarships to those in Malawi, Africa. Ryan was able to be an ambassador of the program and help start a club soccer team in the village of Kong'oma. He travelled to the African continent to help work with volunteer coaches from the village.
"Someone asked me if my passion was soccer," Ryan said. "I thought it was – but after giving it more thought, soccer isn't my passion – its people. I am fortunate enough to GET to make a positive impact on people's lives. Soccer in the state of New Hampshire has opened many doors for me, and the people 'behind the scenes' deserve so much recognition. I just want to be able to provide the next generation of players the opportunities to grow as players and people, much like I did. I want to give back."
Ryan finished his MBA in Strategic Management in 2018 and currently lives in Tilton with his wife, Ashley – and his dog Randy.
NH Soccer Association
US Youth Soccer Compliance
Cullen Madden
NHSA VP of Youth Competitive Soccer
NH Soccer Association
League Operating Committee (L.O.C.)
It is the belief that the New Hampshire Soccer League be a league focused on the needs of its member clubs. The New Hampshire Soccer League feels that clubs should have a voice when major decisions need to be made. The New Hampshire Soccer League will utilize a League Operating Committee (L.O.C.) to ensure that the voices of the member clubs are heard. All L.O.C. members must provide CURRENT contact information to be posted on the New Hampshire Soccer League Website.
The L.O.C. will consist of the league director, lead referee assignor, and a minimum of five (5) members from different member clubs, who will be available to listen to member club concerns, ideas, and criticisms. Members are volunteers from the clubs within the league.
L.O.C. Members will meet at a minimum of two (2) times per season or four (4) times annually. Meetings will take place during the week leading up to week 5 of the season and within two (2) weeks from each of the season's end (Spring/Fall).
Meeting dates will be published on the NHSL Calendar as well as the NHSA Calendar. Meetings will be held at the NHSA State Office and be open for any and all club members to attend.
Meetings will be run in a professional and orderly manner with any business brought before the L.O.C. submitted prior to the meeting in which is to be heard.
Meeting Minutes must be taken by the league director, or his/her designee, and published to the NHSL website within 72 hours of meeting completion.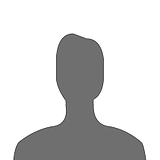 Kelly Gagnon
Mount Washington Soccer Club
NH Soccer Association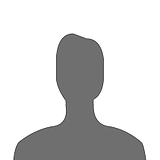 Patrick Kelly
Auburn Soccer Club
NH Soccer Association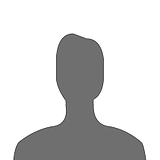 Adam Gill
Hampshire United Soccer Club
NH Soccer Association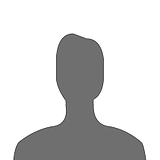 Debbie Papmichael
Raymond Soccer Club
NH Soccer Association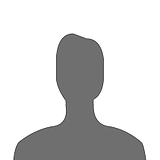 Pepe Chavira
LHIFA Soccer Club
NH Soccer Association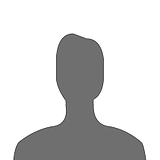 Scott Locasto
Merrimack Soccer Club
NH Soccer Association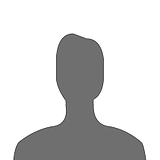 Steven Hepburn
Lakes Region United
NH Soccer Association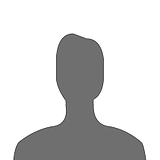 Tanya Davis
Suncook Soccer Club
NH Soccer Association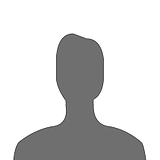 Rob Boucher
Candia FC
NH Soccer Association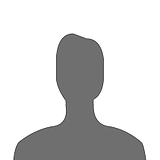 Erica Crea
Hollis/Brookline Cavaliers Soccer Club
NH Soccer Association
SOUTHERN REGION
AMHERST
DERRY SOCCER CLUB
HAMPSHIRE UNITED
HOLLIS / BROOKLINE
HUDSON UNITED
LHIFA-YOUTH
LONDONDERRY UNITED
PELHAM SOCCER
SALEM
TIMBERWOLVES
TRI TOWN UNITED
WINDHAM
WORLD CUP
CENTRAL REGION
BEDFORD ATHLETIC CLUB
AUBURN SOCCER CLUB
GPS
HOOKSETT
LITCHFIELD SC
MANCHESTER SOCCER CLUB
MERRIMACK SC
WESTERN REGION
CENTERLINE SOCCER CLUB
CHESHIRE UNITED
CONVAL SOCCER CLUB
HILLSBORO
HOPKINTON SC
JOHN STARK
KEARSARGE UNITED
LIGHTNING SC
PEMI BAKER
RED DEVILS
SULLIVAN
NORTHERN REGION
BOW SOCCER CLUB
CAPITAL SOCCER CLUB
SEACOAST EXPRESS
LAKES REGION UNITED
LOUDON FREEDOM
MT WASHINGTON VALLEY
SUNCOOK SHARKS
SUNCOOK YOUTH SOCCER
SEACOAST REGION
ATLANTIC ROVERS
BARRINGTON SOCCER CLUB
CANDIA YOUTH ATHLETIC ASSOC.
DOVER SA
EPPING YOUTH ATHLETIC ASSOC.
EXETER YOUTH SOCCER
FREMONT SOCCER CLUB
GRANITE STATE FC
GREAT BAY UNITED
HAMPTON ATTACK
MAXIMUM VELOCITY FC
NEWMARKET YOUTH SOCCER
NORTH HAMPTON
NOTTINGHAM SC
OYSTER RIVER UNITED
PORTSMOUTH CITY
RAYMOND SC
ROCHESTER
ROSO
RYE
SANBORN
New Hampshire Soccer Association
The New Hampshire Soccer Association (NHSA) is a non-profit 501 (c) (3) organization established to promote, educate and advance the game of soccer in New Hampshire.