NH ODP Tryouts 2023-2024 Season
NH ODP Tryouts – What is ODP / Why ODP?
Register Today for Tryouts here: https://system.gotsport.com/programs/8193432D1?reg_role=player
Ages eligible for tryout: Birth Years 2013-2007 (U12-U17 for 23-23 Season)
Boys Tryouts: June 14th* 
Girls Tryouts: June 15th*
Location: NHSA Soccer Complex in Pembroke, NH
 *Deferred Tryouts offered to those registering and unable to attend
What is ODP?
NH ODP is a supplemental program to your soccer team.
The US Youth Soccer Olympic Development Program (ODP) is a national identification and development program that identifies youth soccer players throughout the country, to represent their state association, region, and the US National Youth Teams in international soccer competitions.
ODP teams are formed at the state and regional levels, made up of the best players in various age groups. At the state association level, a pool of players are identified in each eligible age group and brought together as a group to develop their skills through training and competition. This Training Pool takes place in New Hampshire from November to February. From the state pools a State team is selected to represent New Hampshire to play against other State Teams in regional events. From State Teams players are identified for regional and national pools and teams.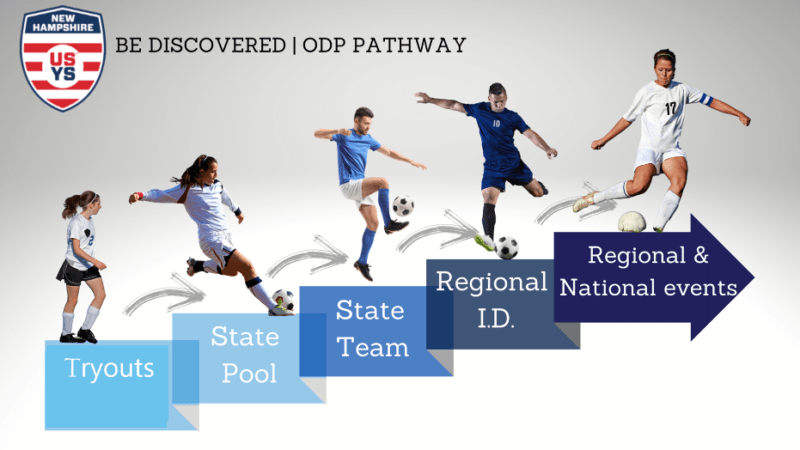 Why ODP?
In 2021, Greta Caulton from our 2005 Girls NH Team was selected out of hundreds of players to be on the East Region ODP team. Greta attended the ODP Interregional Event in November where she played for the East Region and competed amongst the top '05 Girls across the country! Based on her play in the tournament, the ODP coaching staff selected Greta to the 23-player roster to represent the ODP National Team for her age group. Greta traveled down to Tampa, FL in January to meet her teammates from around the country and showcase her abilities in front of the national staff, top academies, and college coaches. Her coach…US Soccer Legend, Brandi Chastain. Greta has committed to play at the University of New Hampshire. She is just one of many success stories within NH ODP and its alumni every year.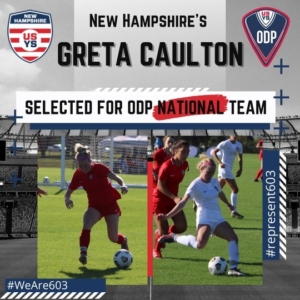 More Information can be found here: https://soccernh.com/odp/the-program/
Please direct any inquiries to: odpadmin@soccernh.org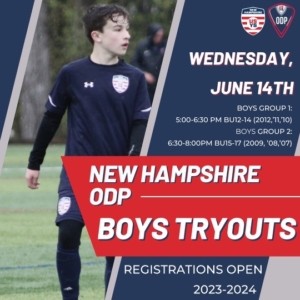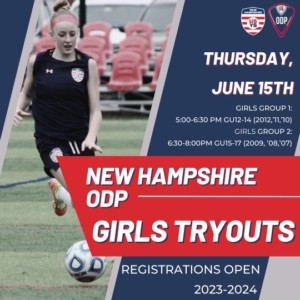 https://soccernh.com/wp-content/uploads/2021/10/603.png
518
800
Brad Campion
https://soccernh.com/wp-content/uploads/2019/06/ezgif.com-webp-to-png.png
Brad Campion
2023-06-08 21:52:12
2023-06-08 21:52:12
NH ODP Tryouts 2023-2024 Season