CENTER BARNSTEAD – It is with heavy hearts that we have to inform the membership of the New Hampshire Soccer Association that we have lost one of our future stars, Tessa Reneé Carter, 16, of Center Barnstead.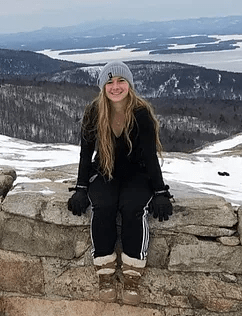 We at New Hampshire Soccer Association offer our heartfelt condolences to Tessa's family. Your daughter was a part of the fabric that is New Hampshire soccer. Her love for the game, her determination as a player, her caring nature as a volunteer coach and mentor, as well as her competitive spirit will be missed on the soccer fields of New Hampshire.
The New Hampshire Soccer Association hopes that no Family, Community, Club, Team, or Individual has to feel the pain of a loss of an individual who felt that suicide is the answer. We want all involved in the game we love to feel that they are not alone. The game of soccer is about family. Some family you are born into and then there are those who become family through the game.
As a family, soccer or otherwise, you always have someone to lean on. Never feel that you are on your own. We are New Hampshire Soccer, We ARE FAMILY.
If you or someone you know is thinking about harming themselves, let them know there are other options.
Below are links to resources that could help save a life:
https://soccernh.com/wp-content/uploads/2014/05/7831a0_6501655621374a2f9f62ddb69949dec1_mv2.png
261
498
Super Admin
https://soccernh.com/wp-content/uploads/2019/06/ezgif.com-webp-to-png.png
Super Admin
2014-05-11 18:55:31
2019-07-05 15:46:16
New Hampshire Soccer Loses A Player Too Early