Open Tryouts – NH ODP 2022-2023
NH ODP Tryouts for 2022-2023 ODP Season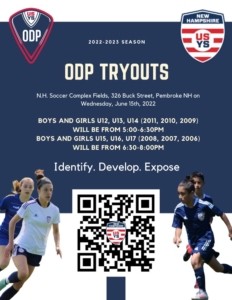 Wednesday, June 15th, 2022
NHSA Complex, Pembroke, NH
5:00-6:30 PM BU/GU 12-14 (2011,'10,'09)
6:30-8:00PM BU/GU 15-17 (2008, '07,'06)
New Hampshire ODP will be hosting open tryouts for the 2022-2023 State Pool in Pembroke on Wednesday, June 15th. All youth players, birth year 2006-2011, are eligible to tryout. Players will be evaluated by our NH State Coaching staff, which is made up of 50% college coaches, national licensed coaches, and high-level club/high school coaches from around NH.
ODP Process and Cycle:
The ODP seasonal cycle begins with open tryouts in June.  The open tryouts are to identify and select players for the winter NH State Pool Training Program.  The NH State Pool Training runs from mid-November through February. At the end of this training, the State ODP Teams are selected. State Team training goes from April to June, and ends with the East Region ODP Tournament and summer ODP Identification Camps.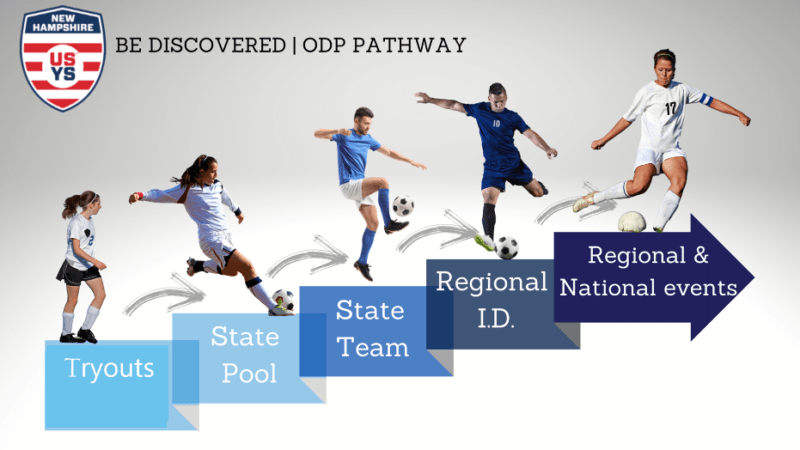 Why ODP?
In 2021, Greta Caulton from our 2005 Girls NH Team was selected out of hundreds of players to be on the East Region ODP team. Greta attended the ODP Interregional Event in November where she played for the East Region and competed amongst the top '05 Girls across the country! Based on her play in the tournament, the ODP coaching staff selected Greta to the 23-player roster to represent the ODP National Team for her age group. Greta traveled down to Tampa, FL in January to meet her teammates from around the country and showcase her abilities in front of the national staff, top academies, and college coaches. Her coach…US Soccer Legend, Brandi Chastain.
A statement from Greta on her ODP National Team selection:
"Ever since I was very young, I've always dreamed of someday being on the US Women's National Team. I wrote a note to myself in the sixth grade, saying I hope to someday make it there. But, I was aware of the journey, and I knew I had to start soon. Everyone has to start somewhere. That's why I'd like to thank all of my New Hampshire ODP friends, for setting the bar so high during my first few practices for NH ODP. I was only in eighth grade during this time, and this was my first time training with an elite group of girls. This helped me realize that I'm done dreaming about someday being on the national team. This could be real.
And since then, I'm so glad that I started. Friends and peers often ask me how I'm not jumping up and down about this news. Obviously I'm ecstatic for my accomplishments, but I also try to be humble about it. This wasn't just news emailed to me out of the blue. I worked day and night for years to make it here, and I'm so glad the work paid off."
– Greta Caulton, 2021 East Regional and National Team Selection '05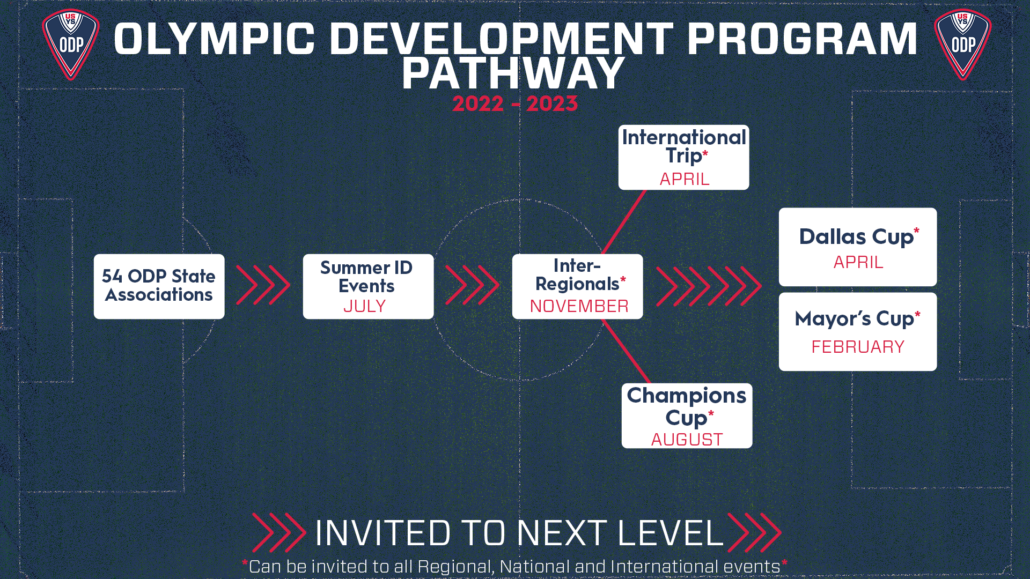 Contact, ODP Administrator, Ed Royer, with any questions
odpadmin@soccernh.org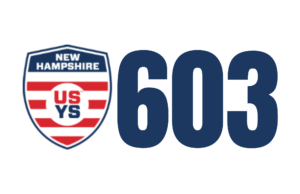 https://soccernh.com/wp-content/uploads/2022/01/AD8522F9-32CB-47AF-B6BE-2E4DBAF74FC3.jpeg
800
618
Brad Campion
https://soccernh.com/wp-content/uploads/2019/06/ezgif.com-webp-to-png.png
Brad Campion
2022-05-18 14:57:43
2022-05-18 14:57:43
Open Tryouts – NH ODP 2022-2023